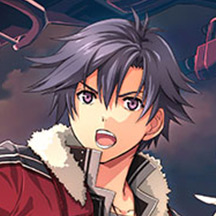 Review The Legend of Heroes: Trails of Cold Steel II

Par Riskbreaker le 15/07 à 22h51
Trails of Cold Steel
était long.
Trails of Cold Steel
était très dense.
Et surtout,
Trails of Cold Steel
n'était qu'un long prologue se terminant sur un terrible Cliffhanger.
C'est presque deux ans après la sortie japonaise qu'
XSEED
est enfin venu à bout de la localisation (anglaise et de qualité) de ce deuxième épisode. L'occasion pour nous de plonger enfin dans cette suite si attendue. Les réponses allaient pleuvoir,
Falcom
n'ayant pas fait les choses à moitié.
Et c'est
Bao
qui s'est plongé dedans pour ressortir plus de 80 heures après, avec cette nouvelle review de qualité.
Attention aux spoilers sur le premier épisode, vous êtes prévenus !